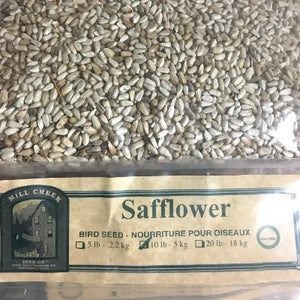 Safflower the Saviour
I love all birds but when the grackles and starlings were eating me out of house and home I filled all my feeders (except for one) with safflower. I keep a feeder for them because everyone's hungry!!
Safflower seed
I use this seed to prevent Grackles from hogging the bird feeder and to still attract cardinals to my feeder!!
I thought that maybe the finches I have at my feeders would enjoy the safflower seeds they like it but prefer the black sunflower seed.